AMRI Submissions on Synodality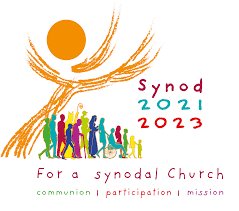 AMRI prepared three synodal reports for both the Irish Synodal Pathway and the Universal Synod to be held in Rome next year. The AMRI synodal working group invited religious and lay associates to participate in conversations on what it means to be a synodal Church. Twenty-five congregations send in reports that were collated into the AMRI synthesis report.
There were two other conversational processes organised by AMRI – a series of webinars on laypeople and synodality hosted by AMRI's lay mission committee, and a series of webinars held on the experience of women religious which has evolved into ongoing conversations between women religious leaders and the Irish Episcopal Conference.
The three submissions were sent to the Irish Synodal Pathway Working Group and to the Vatican's Dicastery for Institutes of Consecrated Life and Societies of Apostolic Life in May 2022.
You are invited to read the submissions by following the links below.
AMRI Submission on Synodality May 2022
AMRI Lay Mission Synod Submission May 2022
AMRI Synod Experiences of women religious