Vaccine Equity
"Our best chance of all staying safe is to ensure a COVID-19 vaccine is available for all as a global common good. This will only be possible with a transformation in how vaccines are produced and distributed — pharmaceutical corporations must allow the COVID-19 vaccines to be produced as widely as possible by sharing their knowledge free from patents" (https://www.peoplesvaccine.org/).
"Where is the redress for decisions that deny intellectual property waivers and withhold manufacturing knowledge––decisions that lead to hundreds of thousands of premature deaths in disadvantaged countries?… This moral scandal, enabled by corporate and political permission of mass death, is tantamount to a crime against humanity. Yet we too are complicit by our silence" (Gavin Yamey & Kamran Abassi)
AMRI are active members of the Steering Committee on the People's Vaccine Alliance Ireland calling on the Irish Government and the European Union to support Covid Vaccine Justice – a 'People's Vaccine' – for everyone throughout the world: "No one is safe, until everyone is safe" (Mike Ryan). To learn more about the campaign and to get involved see: https://www.peoplesvaccine.ie/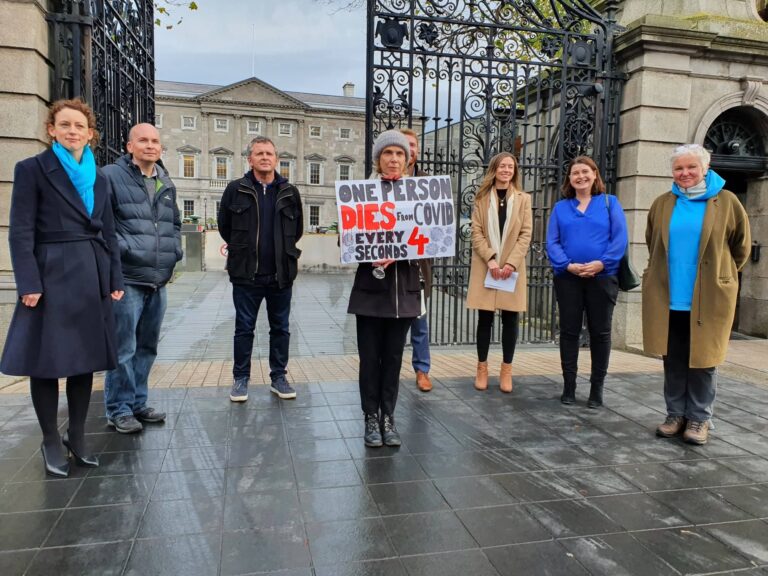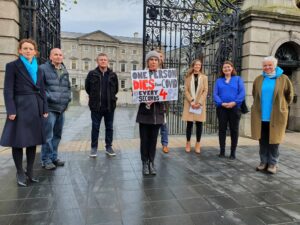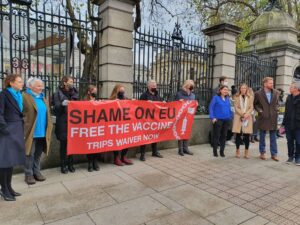 Photos courtesy of the journal.ie
Campaign Launch: People's Vaccine Alliance Ireland
Speakers include:
Dr Ciara Conlan, Co Founder of Access to Medicines Ireland
Mustaqeem De Gama, South African Permanent Mission to the World Trade Organisation in relation to the TRIPS waiver
Majo Rivas, Paraguayan-Irish People's Vaccine activist
Senator Alice-Mary Higgins, Irish Independent Politician
Isabel Simpson, Executive Director, Médecins Sans Frontières Ireland
Winnie Byanyima, Executive Director, UNAIDS
Dr Michael Ryan, Executive Director, WHO Health Emergencies Programme
______________________________________
Obstetric Fistula – A Human Rights Response
On 17th November 2021, AMRI hosted a webinar: Obstetric Fistula – A Human Rights Perspective,  to explore and reflect on the human rights realities of women and girls who are impacted by obstetric fistula. The webinar explored and raised awareness of the human rights dimensions linked to the experience of obstetric fistula.
AMRI are supporting PreventFistula.org to raise awareness of the human rights realities of women and girls across the world who experience Obstetric Fistula.
The experience of obstetric fistula, which results from an obstructed labour, is traumatising. It is the physical injury that results in persistent incontinence, along with other medical complications. It is also linked to one of the major causes of maternal mortality, it can lead to the delivery of stillborn babies and in some cases can result in infertility. In countries where motherhood is key to a woman's social relevance in her community, this is devastating. There are of course longer lasting and perhaps more damaging lived experiences of injustice, trauma and denial of basic human rights.
Key to preventing obstetric fistula is to recognise the many dimensions of the issue and to challenge the human rights violations, inequalities and disempowerment of the experiences of women and girls in poor and rural communities that result in obstetric fistula and longer term stigma and ostraciszation.
For more information see: https://www.prevent-fistula.org/ 
AMRI raised awareness of the broader human rights dimensions of obstetric fistula to mark the United Nations' International Day to End Obstetric Fistula on May 23rd.
Obstetric fistula remains one of the most neglected human-rights realities 
https://www.irishtimes.com/opinion/obstetric-fistula-remains-one-of-the-most-neglected-human-rights-realities-1.4885180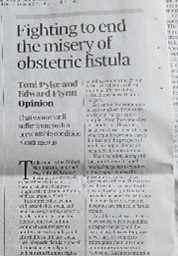 In June 2022, Edward Flynn CSSp and Toni Pyke AMRI Justice, Peace and Ecology Coordinator took their campaign to Rome, where they met with congregational Central Leadership Teams, Vivat International, UISG, the Embassy of Ireland, and the Permanent Delegate of the Dominicans to the United Nations. Here, they raised awareness of obstetric fistula, highlighting the infringements on human rights of women impacted and the urgency with which we need to prevent the condition.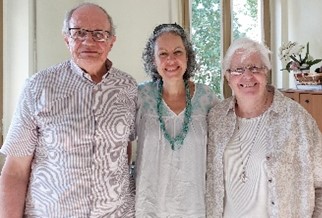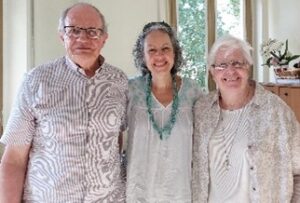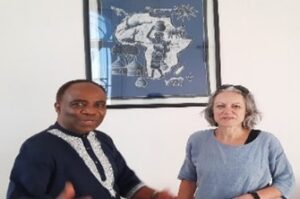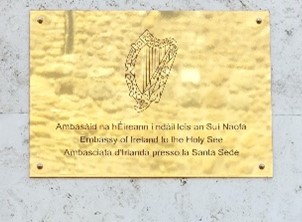 Obstetric Fistula: A Human Rights Perspective