Religious Formation Ministry Programme
The RFM Programme follows the September to June academic year and welcomes Sisters, Brothers and Priests from Congregations, Societies and Dioceses. Its aim is to provide a robust experience of human and spiritual development in the context of a Church and world which are experiencing major social and global changes.
Acknowledging the impact of these challenges and struggling to understand them while respecting the diversity of views, cultures and lived experiences in the group, enables participants to journey more effectively and confidently with others in their search for God in life and ministry today.
The RFM Programme incorporates the best available contemporary insights in spirituality, theology, cosmology, psychology, social justice and group dynamics to give participants a vision of formation and leadership which energises, renews and affirms them as they return to take up their roles at the end of the year.
The Context
participants are given space and time for reflection, study and worship in which they can appropriate and communicate the values of the Gospel. In doing this they experience the challenge of intercultural living and engage meaningfully with issues of race, diversity, gender, authority, ecology, and other global concerns related to ministry in Church and society. The process of personal integration is enhanced by:
Facilitated group reflection and dialogue
Individual mentoring
Counselling and spiritual direction
An 8 day directed retreat
Pastoral Placement
Liturgy, prayer, sharing, relaxation and fun times which are integral to the life of the group.
Right: Some of the modules offered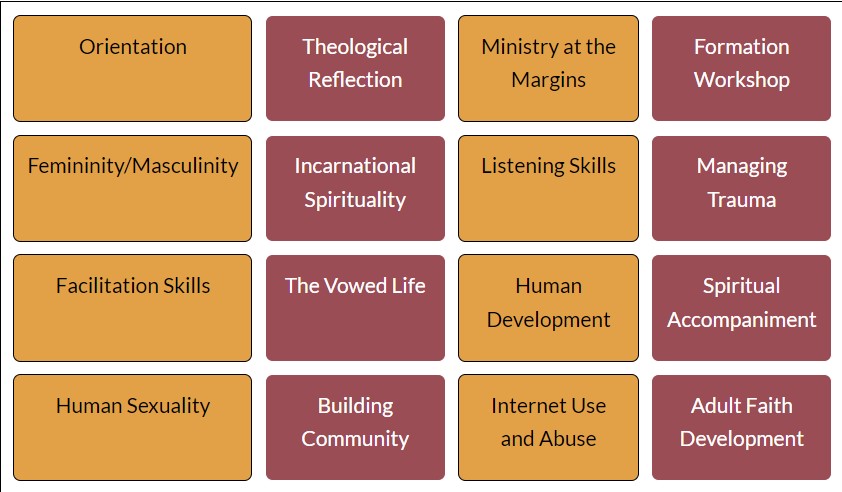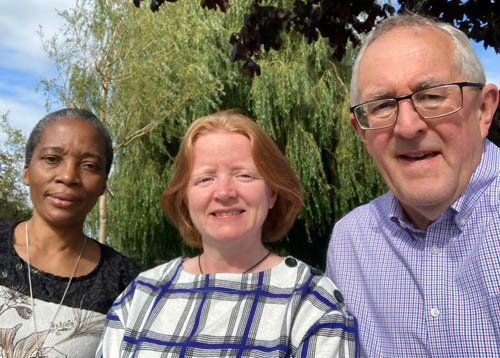 Meet the Team:
Left to Right – Sr. Josephine Enenmo OLA (Director), Sr. Jennifer Burke RJM and Fr. Joe McGee MSC
Update on 2021 – 2022 Programme
It was with great joy that the RFMP Team welcomed our new participants for the 2021/22 programme to Loreto House on Tuesday 19th October 2021. Coming from African and Asian countries they have already entered wholeheartedly into the spirit of RFMP and are relishing the opportunity to grow and learn together.
We are eagerly awaiting the arrival of the remaining participants from different corners of the world who are continuing to suffer the consequences of a backlog in the visa processing system. When they come they will be integrated into the group and brought up-to-date on the programme content.
As we continue this year's journey we are open to responding to enquiries or expressions of interest from people regarding the 2022/23 programme. We look forward to hearing from you at rfmploretohouse@gmail.com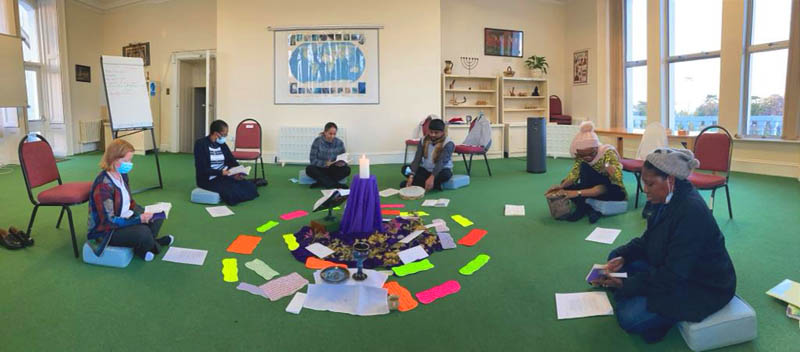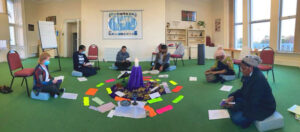 For more details on the Religious Formation Ministry Programme, please visit www.loretohouse.com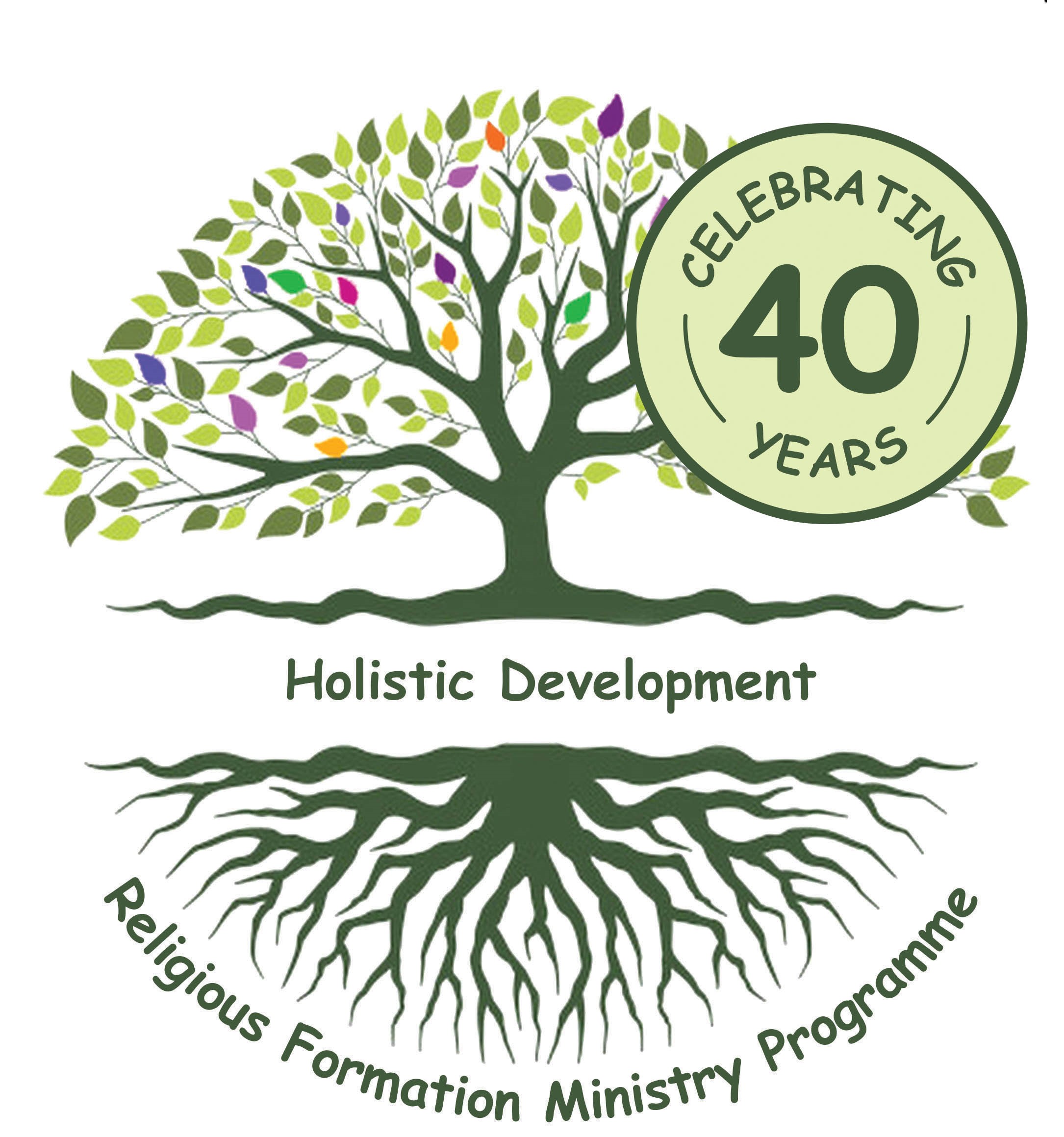 Let's Celebrate! Religious Formation Ministry Programme / Loreto House is 40 years old!
To mark this special occasion we are delighted to invite all former participants, team members and presenters to an online celebration on Saturday 10
th
June 2023 beginning at 12 noon Irish time. This will be a wonderful opportunity to re-connect with your year group and others from the RFMP family.
RSVP to
rfmp40jubilee@gmail.com
.  Kindly forward this invitation to others you know who have participated in RFMP
Religious Formation Ministry Programme – New Applications for 2023/24
The Religious formation Ministry Programme, Loreto House, is currently accepting applications for the new academic year beginning on September 14th 2023 and running until June 14th 2024. While late applications will be accommodated, it is advisable to apply as early as possible in order to secure a visa in good time for the start of the programme.
For further information and application forms please consult the website or make direct contact the director.
Josephine Enenmo OLA                                 
Religious Formation Ministry Programme
Willow Park, Rock Road,
Blackrock
Co. Dublin, IRELAND
Tel: + 353 1 210792
rfmploretohouse@gmail.com
www.loretohouse.com
RFMP is An International one year renewal programme for women and men.
This programme, under the auspices of AMRI, is in her 40th year and is processing applications for 2022-2023 academic year. RFMP is  renowned for its excellence and offers outstanding opportunities for personal and ministerial growth in a cross-cultural setting. A combination of reflective processes, experiential learning and intellectual challenge facilitates the personal integration of new theological understanding with the participant's own experience. The programme draws on contemporary and ancient wisdom to prepare people for new ministries, leadership roles, initial and on-going formation.