An Tairseach presents Advent Reflection Day with Arlene Flaherty OP
When:            Saturday 3rd December 2022
Time:             9:30 – 16:00
Cost:               €60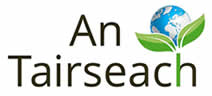 God With Us: Advent and the Evolutionary Journey
A Day of Prayer, Reflection and Ritual
This in-person Advent Day of prayer will invite participants to explore, through an evolutionary lens, the meaning and significance of the Advent journey for our faith and our lives. Over the course of the day, there will be two input sessions from the presenter followed by opportunity for personal reflection and sharing.  Coffee, tea, and a simple lunch will be provided.
Booking essential
About Sr Arlene Flaherty
Arlene Flaherty OP is a Dominican Sister of Blauvelt New York who is on the staff of An Tairseach.  She holds a Doctorate in Ministry. For most of her ministerial life, she has been working at the intersection of spirituality, social, and eco justice.
Free parking is available in our car park.
Payments can be made online when registering or by credit card – telephone 0404 61833.
Registration – An Tairseach Wicklow
Winter Solstice Celebration
The staff and community of An Taisreach will celebrate the Winter Solstice on Saturday 17th December at 4:00pm
See website for more details in the near future.