Sharing the Good News with Joy!
Communicators for Women Religious, Ireland 
Annual Conference 2023
On Saturday 22nd April, Communicators for Women Religious Ireland held their first in person conference since Covid-19.  Over fifty women religious from many different congregations attended the conference at the Ashling Hotel in Dublin, and we had two men also!  The theme of the conference was 'Sharing the Good News with Joy!' There certainly was an atmosphere of Joy in the room as everyone greeted and reconnected with each other.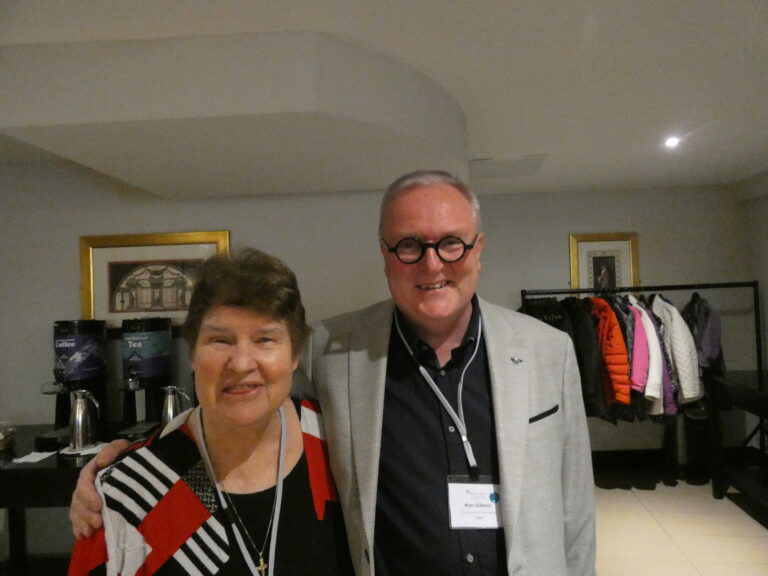 There were words of welcome and orientation from members of the organising team as the delegates were welcomed.  Dr Nadia Ramoutar from the Medical Missionaries of Mary, Communications Office led us in a prayerful reflection using some of her own mosaics and poetry.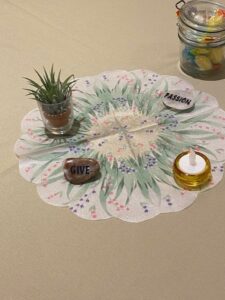 Una Agnew SSL introduced Kathleen Bryant RSC, who spoke on the theme of Joy and Vulnerability: An unlikely marriage.  She reflected on ways of being contemplative in the digital world.  She noted that we need to keep going forward, not forgetting the past, but living the years that are left with purpose.  New forms of religious life will emerge as some of what we know will die out.  Our mission is to see out the frontiers of Christ's love, on this road to Emmaus that we are each walking.  We all need the ability to see the world through the eyes of the resurrection and the first witnesses who were women!  Kathleen concluded by noting that through the experience of Covid, many new networks and forms of communications breathed new life in the global community of sisters, connecting in prayer and solidarity.  She also suggested that rather than religious life dying out, maybe it is reaching a fulfilment.
Ken Gibson spoke on Sharing Good News with Joy and Purpose.  Ken, who has worked with the Leprosy Mission Ireland for the past twenty years is determined to eradicate leprosy from the world in the coming years.  He spoke about God who is in the business of creating immeasurable joy.  Whatever Jesus did, he did it with and for others. Ken gave many examples of life through stories where Jesus connected with his followers. He spoke about striving for Joy which lasts, contrasted it to happiness which wears off.  As he quoted Victor Frankl, the whole audience finished the sentence, 'He who has a why to live for can bear with almost any how'?!  He also referenced The Pearl, reminding us to reflect on the meaning of our lives and inviting us to consider if we are giving them away.  He concluded by quoting Picasso, 'The meaning of your life is to find your gift and the purpose is to give it away.'
In the afternoon delegates attended a variety of workshops on Podcasting, Blogging and Communications During Challenging Times.  These were a real opportunity for sharing practice and experiences and learning from one another along the way.
We now look forward to receiving and considering the evaluation sheets and planning our next steps in line with what we learn from the feedback we receive.  Sincere thanks to all who worked together to make this day the success that it was and to all who participated generously in presenting the day.
Gerard Gallagher