COUNTY KILDARE CALLS FOR A PAUSE FOR PEACE ON SAINT BRIGID'S DAY, FEBRUARY 1ST 2023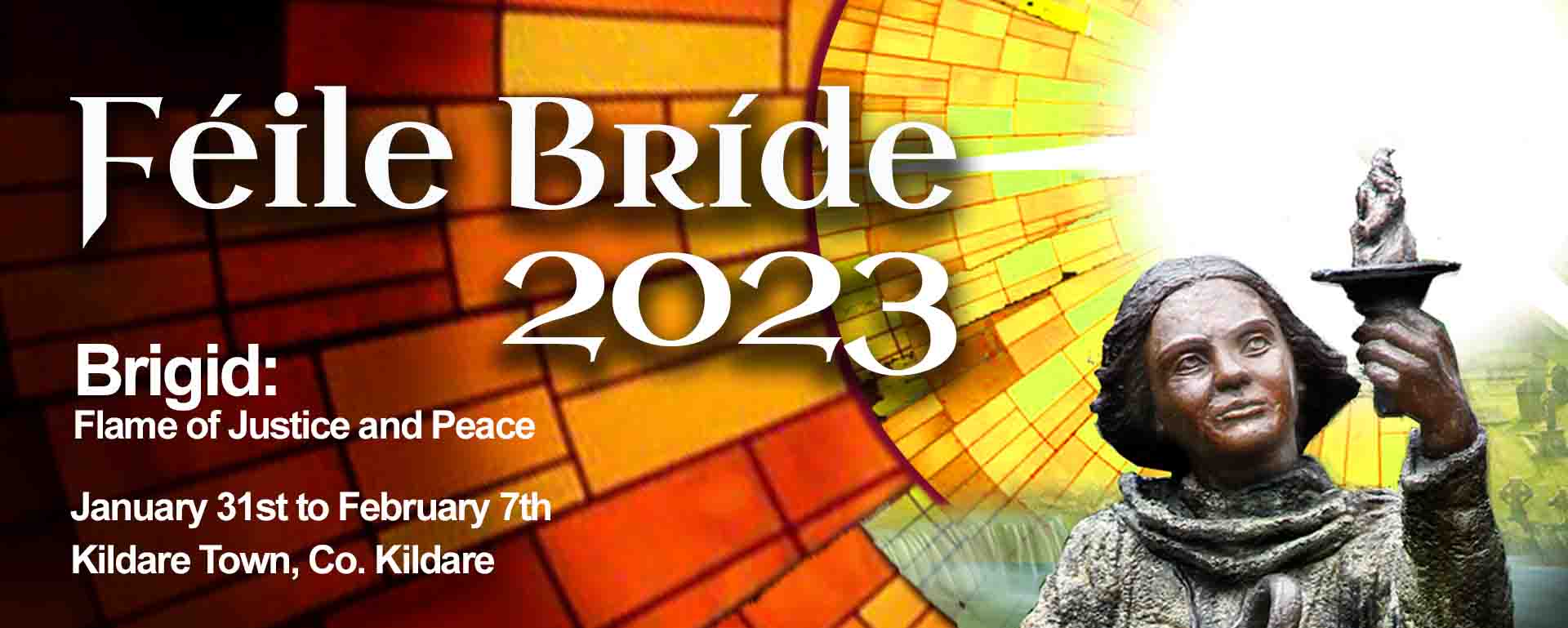 Into Kildare, the Tourism Board for County Kildare and Solas Bhríde Spirituality Centre &
Hermitages have jointly launched a global 'Pause for Peace' movement. Pause for Peace will
see the residents of County Kildare (Ireland) calling on people all around the world to stop
for a minute's silence at 12.00 noon (local time) on St Brigid's day, the 1st of February 2023.
Sr. Rita Minehan of Solas Bhríde said,
"This movement for a Pause for Peace
sets the scene for marking the new
national holiday in honour of Saint
Brigid on February 6th. It reflects a
spiritual underpinning to the holiday
and is consonant with the value of
peace which Brigid stood for in her
time."
2024 marks the 1500th anniversary of the death of St. Brigid. In preparation, various
activities and movements will take place in 2023.
About St. Brigid
Saint Brigid is one of the three Patron saints of Ireland along side St. Patrick and St.
Colmcille/Columba. She established a double monastery for women and men in Kildare
towards the end of the 5th century. Saint Brigid was renowned as a peacemaker and showed
extraordinary leadership in early Irish church and society.
One of the most popular stories associated with her is that of her giving away her father's
precious jewelled sword to a poor person so that it could be bartered for food to feed his
family. She was compassionate, a protector of the natural world and a formidable force for
justice whose light shines every more brightly in our world today.
Pause for Peace will be at 12.00 noon (local time) on Saint Brigid's Day, 1st of February
2023. For more information see www.solasbhride.ie
About Solas Bhride Cetre & Hermitages Ltd
Solas Bhride is a Christian Spirituality centre with a focus on Saint Brigid of Kildare. The
vision of the centre is to unfold the legacy of Saint Brigid and its relevance for our world
today. The centre welcomes pilgrims and visitors from all over the world – people of all
faiths and none.
Website: www.solasbhride.ie