THURSDAY, 25TH JUNE 2023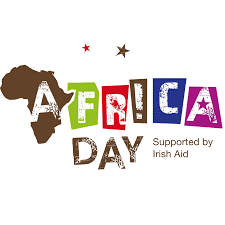 Africa Day this year has a special significance as it is the 60th anniversary of the signing, on 25th May 1963, of the Charter for the Organisation of African Unity, now recognised as the African Union with a membership of 55 African States. The charter originally signed by 32 African States, sought greater unity and cohesion among African countries and solidarity in their independence from colonialism and apartheid. This included political and socio-economic cooperation, promote peace, security and human rights, and to ensure the freedom and well-being of all people on the continent.
Many of you are aware of the historic ties between the continent of Africa and Ireland. In September 1960 Ireland opened it's first consulate in Lagos, Nigeria which became a full Embassy in 1961. At that time, some 1,000 Irish missionaries were working in Nigeria. There is now 14 full Irish Embassies on the Continent, with the newest Embassy opening this year in Senegal. Ireland's overseas development assistance programme is now over €1.2billion supporting humanitarian aid, development assistance and support for peace-building and addressing climate change.
Africa Day is an annual worldwide event that invites people to come together to celebrate Africa's people, its diverse cultures, languages, music, food and possibilities.
In Ireland, these celebrations are hosted by the Department of Foreign Affairs (DFA) who organise a programme of events each year to mark Africa Day. And this year, some 30 local authorities around the country hosted a variety of events in their communities.
Africa Day Royal Hospital Kilmainham, Dublin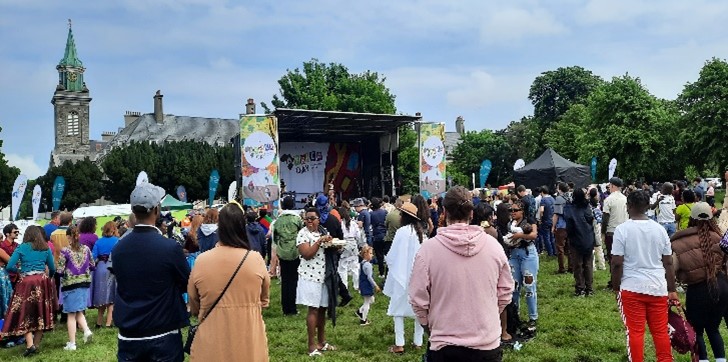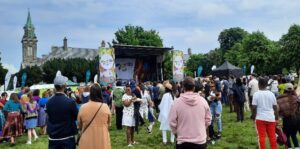 I was fortunate to attend the Africa Day celebration that took place at the Royal Hospital Kilmainham in Dublin on Sunday, 21 May along with thousands of other people. It was a fantastic event with various performers, artists and community groups celebrating a diversity of colours, cloths, tastes, sounds and movement each demonstrating the uniqueness of the diversity and unity of the continent.