Thank you to all who attended the AMRI/AEFJN webinar on December 6th .
It was great to see such a wide interested.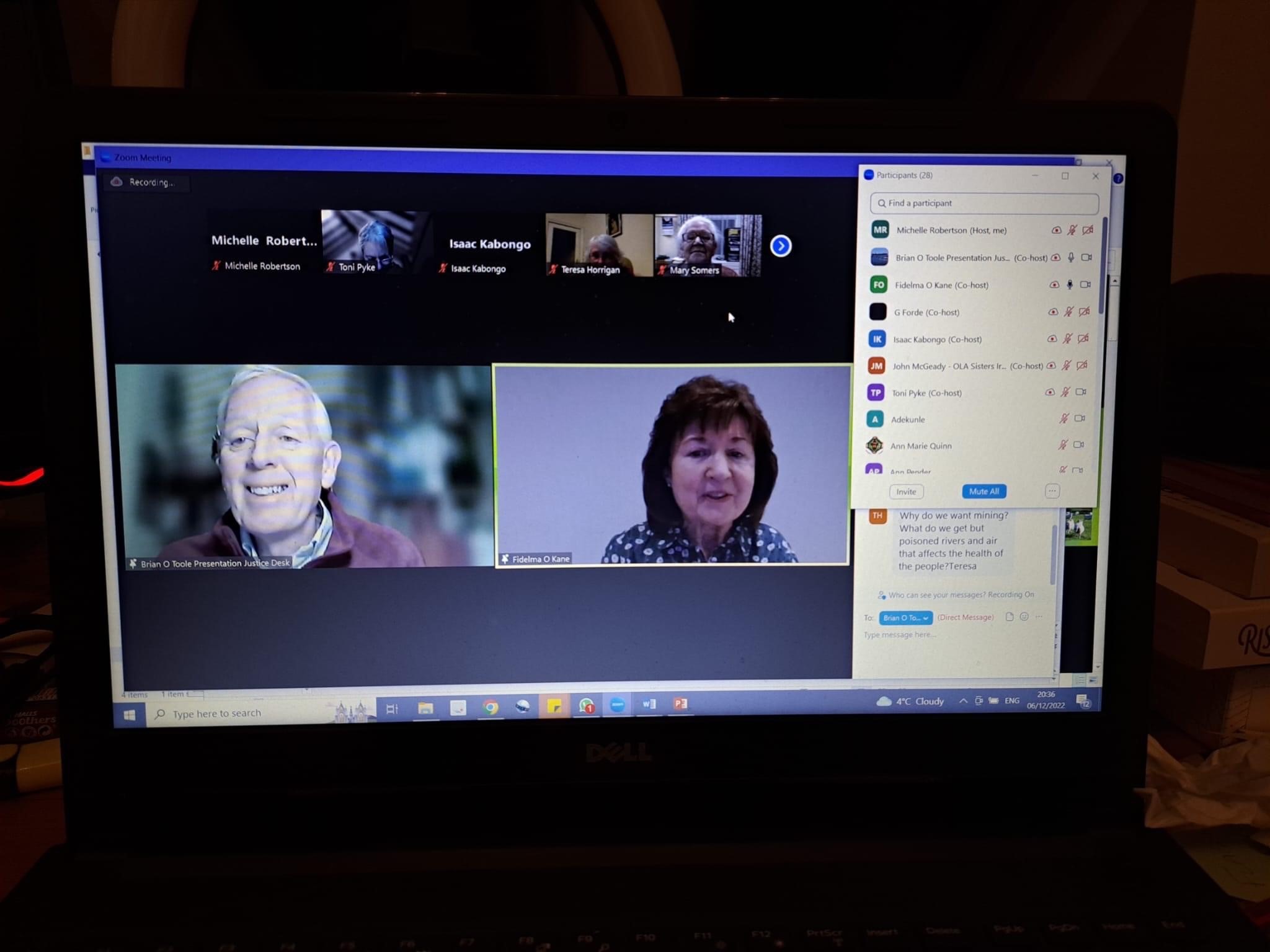 It was enlightening to see the parallels between corporate abuses of human and environmental rights between the two countries from the speakers first hand experiences. Isaac Kabongo of the Ecological Christian Organisation -ECO spoke about abuses by mining companies in Uganda and Fidelma O'Caine of Save Our Sperrins spoke about the ongoing struggle against mining in the Sperrins.
If you would like to arrange a screening of the Trocaire documentary,
Contact Toni Pyke  justice@amri.ie or justice@olaireland.ie 
.