Pope Francis Message for Lent,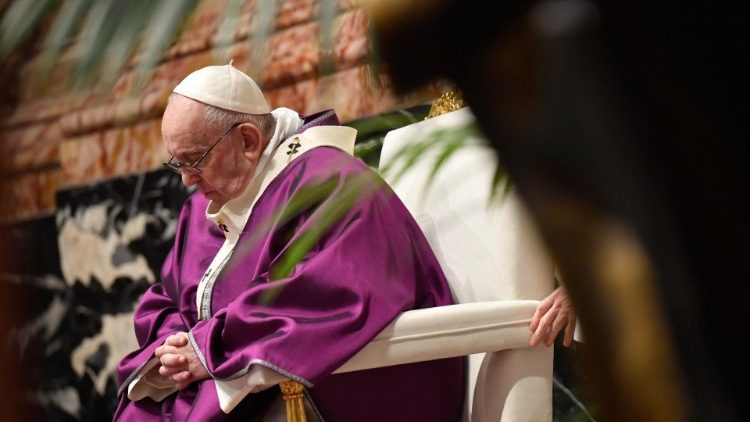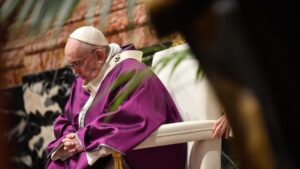 Lenten Penance and the Synodal Journey
Dear brothers and sisters!
The Gospels of Matthew, Mark and Luke all recount the episode of the Transfiguration of Jesus. There we see the Lord's response to the failure of his disciples to understand him. Shortly before, there had been a real clash between the Master and Simon Peter, who, after professing his faith in Jesus as the Christ, the Son of God, rejected his prediction of the passion and the cross. Jesus had firmly rebuked him: "Get behind me, Satan! You are a scandal to me, because you do not think according to God, but according to men!" (Mt 16:23). Following this, "six days later, Jesus took with him Peter, James and John his brother and led them away to a high mountain" (Mt 17:1).
(Photo from Vatican Archives – Vatican Media)
The Gospel of the Transfiguration is proclaimed every year on the Second Sunday of Lent. During this liturgical season, the Lord takes us with him to a place apart. While our ordinary commitments compel us to remain in our usual places and our often repetitive and sometimes boring routines, during Lent we are invited to ascend "a high mountain" in the company of Jesus and to live a particular experience of spiritual discipline – ascesis – as God's holy people.
Lenten penance is a commitment, sustained by grace, to overcoming our lack of faith and our resistance to following Jesus on the way of the cross. This is precisely what Peter and the other disciples needed to do. To deepen our knowledge of the Master, to fully understand and embrace the mystery of his salvation, accomplished in total self-giving inspired by love, we must allow ourselves to be taken aside by him and to detach ourselves from mediocrity and vanity. We need to set out on the journey, an uphill path that, like a mountain trek, requires effort, sacrifice and concentration. These requisites are also important for the synodal journey to which, as a Church, we are committed to making. We can benefit greatly from reflecting on the relationship between Lenten penance and the synodal experience.
Read in Full HERE