Three days in a field in Laois, meeting and chatting with an attendance of 277,000 people from all corners of Ireland and beyond. What better way to promote Vocations?
Pope Francis once said;
"Everyone is called, everyone is sent out . . . The call of God can reach us on the assembly line and in the office, in the supermarket and in the stairwell, i.e., in the places of everyday life".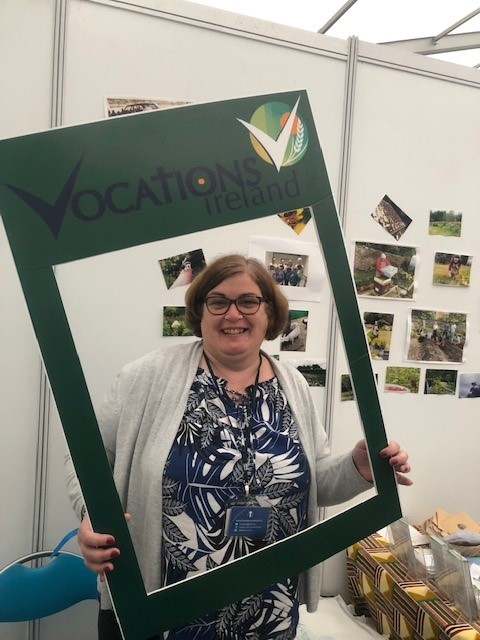 Being a visible presence at the 2022 Ploughing Championships was a great opportunity to bring Gods' call to everyday life. Over the three days at the Vocations Ireland stand, many religious congregations were represented. We distributed blessed salt, religious medals, prayer cards and the highlight for many was simply the opportunity to talk to those present. They wrote their prayer intentions and asked us personally for special prayers for many particular situations.
In today's world, we must go out to the places where people are. No longer can we stay inside waiting for them to knock on our doors.
These three days in a field in Laois brought us joy, hope and a real sense of our calling to be missionary disciples in our world.
If you didn't join us this year, there's always next year!!!