Women in the Church: How it Started How's it going?…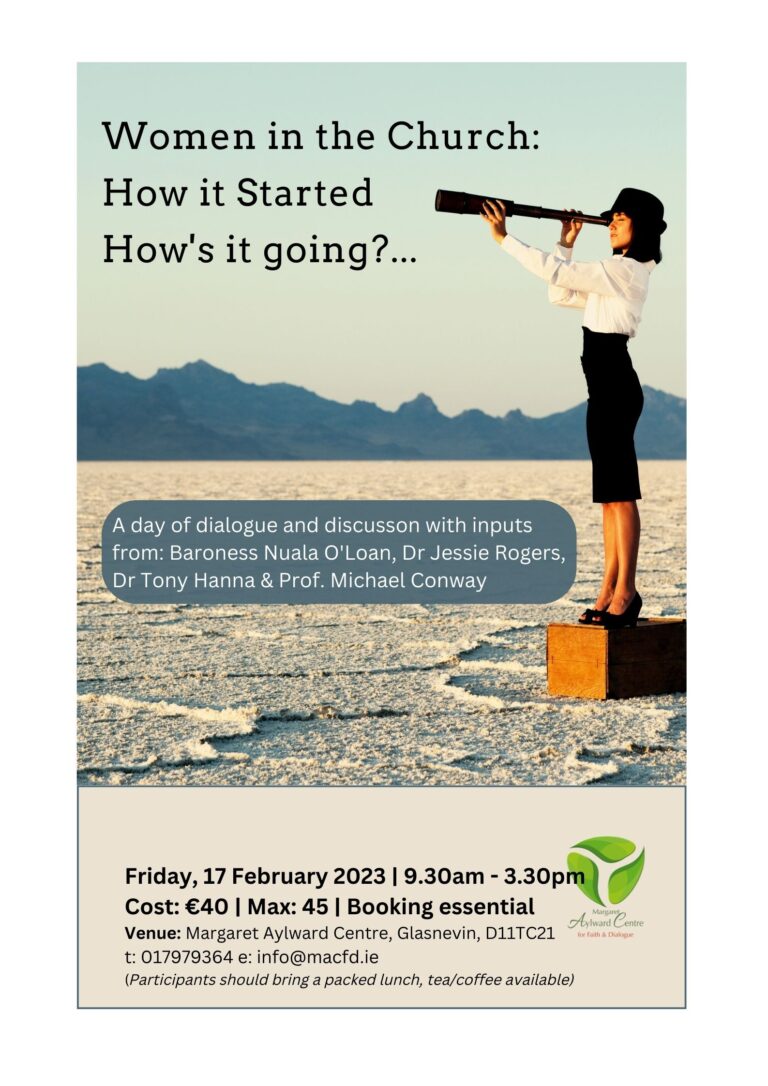 This day of dialogue and discussion will focus on an important and challenging issue, which has assumed increased significance as the Synodal process continues. Its overall objective is to envision how to move beyond the current reality and to identify "next steps" in the process of empowering women to take places of leadership and authority within the Church.  The event will begin with inputs from  Dr Jessie Rogers, Baroness Nuala O'Loan, Dr Tony Hanna 

 & Prof. Michael Conway, followed by space for questions and comments. During the afternoon, participants will have the opportunity to discuss their ideas and listen to others, to shape a vision of what might be possible, and the practical steps which can help to support that vision.
February 17 @ 9:30 am

 – 

3:30 pm

Get your ticket HERE