Workshop – Understanding, Assessing and Fostering Psychosexual Integration – Led by Sr Lynn M Levo CSJ PhD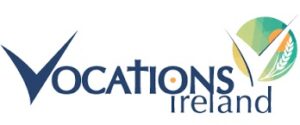 This workshop provides vocation ministers, Formation personnel & Leadership and anyone who accompanies discerners and candidates with a solid understanding of psychological well-being and psycho-sexual development to assist them in their efforts to adequately assess a candidate's aptitude for leading a healthy and integrated celibate life. It includes the basic elements of human sexuality: the fundamental aspect of being human, the centrality of relationships and healthy intimacy, gender identity, sexual orientation, age-related developmental tasks, and the necessity of boundaries. Potentially negative impacts are also considered, e.g., technology and social media, addictive behaviours, and unhealthy sexual expression. Helping vocation ministers determine if candidates may be at high risk of potential sexual abuse of minors is also an important element in this workshop.
Please note this four-day workshop begins on September 18th 9.00am sharp and ends on September 22nd 3.00p.m. sharp. Overnight accommodations are included from 18th -22 checking out at lunch time. (luggage will be stored in the classroom).
Accommodation is on a first come basis in the Conference centre and thereafter in B&B's close by
Workshop fees
Workshop fees include materials, speaker stipends, facility fees, all meals, and breaks. The workshop fee also includes a day out at the Ploughing Championships on the Wednesday.
Vocations Ireland members: €1,000                                    Non-member: €1,330
If your congregation are not members but you wish to take out individual membership and save on any workshop or webinar fees now until December 31tst.contact info@vocationsireland.com.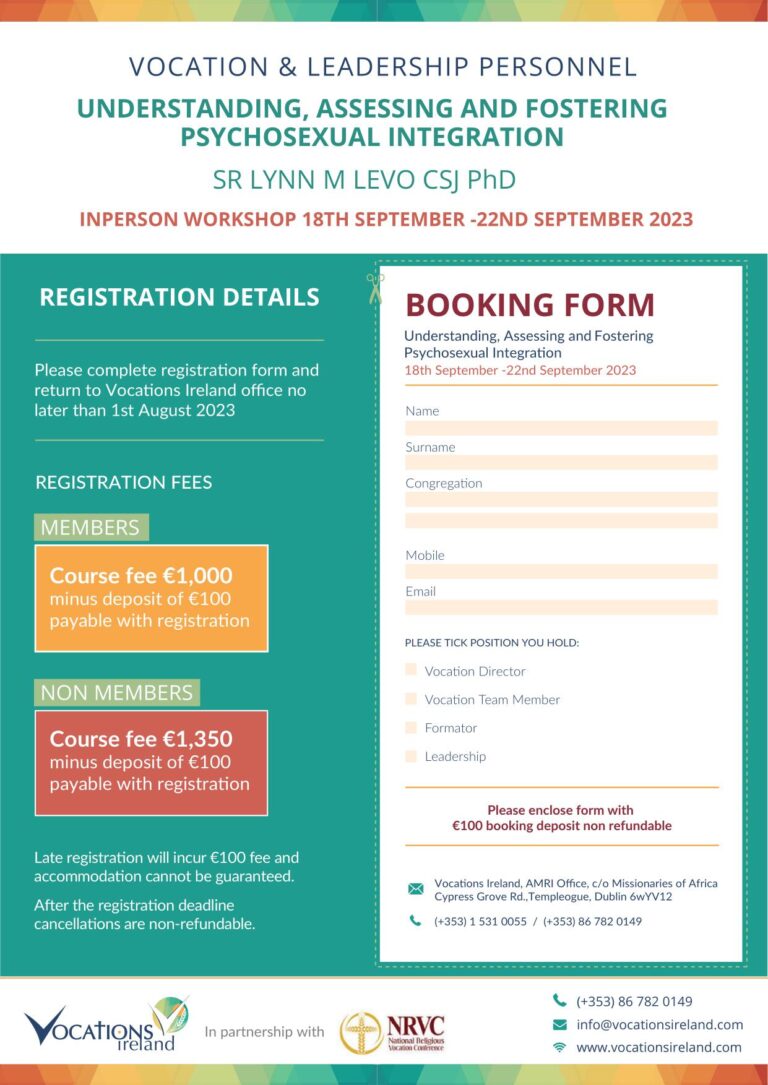 Late registration
Registrations received after 18th August will incur a €100 late fee.
Cancellations
Cancellations for workshops must be received in writing to info@vocationsireland.com t before 30th August to receive a full refund less a €100 processing fee. After August 30, all fees are non-refundable.
Liturgy
Eucharistic Liturgy will be offered each day for those who wish to attend. We will close the day with common prayer together.
Workshops are designed from the NRVC/Vocations Ireland curriculum for those who wish to deepen their understanding of the complex theological, spiritual, psycho-sexual, ethical, and diversity issues often present in contemporary vocation ministry. Vocations Ireland recommends that vocation ministers participate in ongoing educational opportunities to attend to their own vocation, faith formation, and to further develop their professional competencies.
Presenter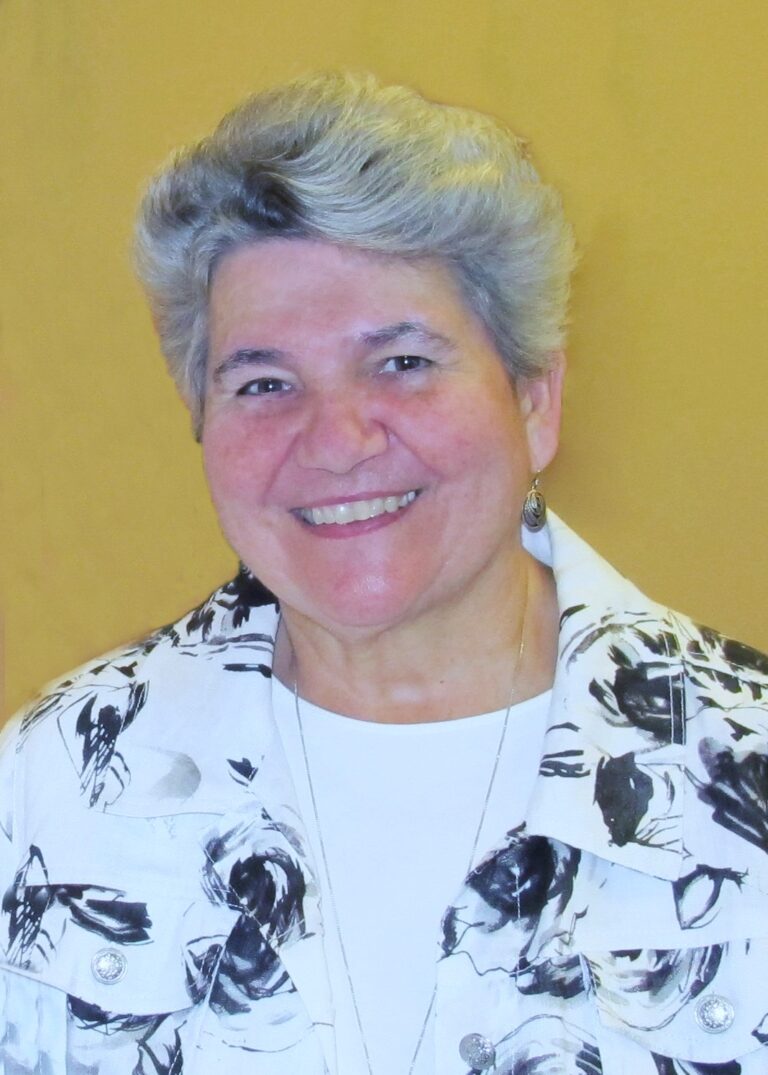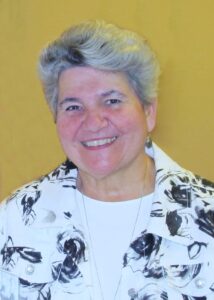 Sister Lynn Levo, C.S.J., Ph.D. is a member of the Sisters of St. Joseph of Carondelet, a licensed psychologist, consultant, and lecturer. She received her Ph.D. from the University of New York at Albany, completing her clinical training at The University of Kansas School of Medicine. After serving 12 years as the Director of Education and Editor of Lukenotes at Saint Luke Institute, Silver Spring, MD, Sister Lynn is currently a consulting psychologist in private practice, offering consultations, presentations, and workshops both in the U.S. and abroad on fostering healthy integrated sexuality, celibacy, relationships, intimacy, mutuality in community, and emotional intelligence. Sister Lynn received the NRVC Outstanding Recognition Award at Convocation 2016.