Year of Vocation begins in Ireland with special Mass by Vocations Ireland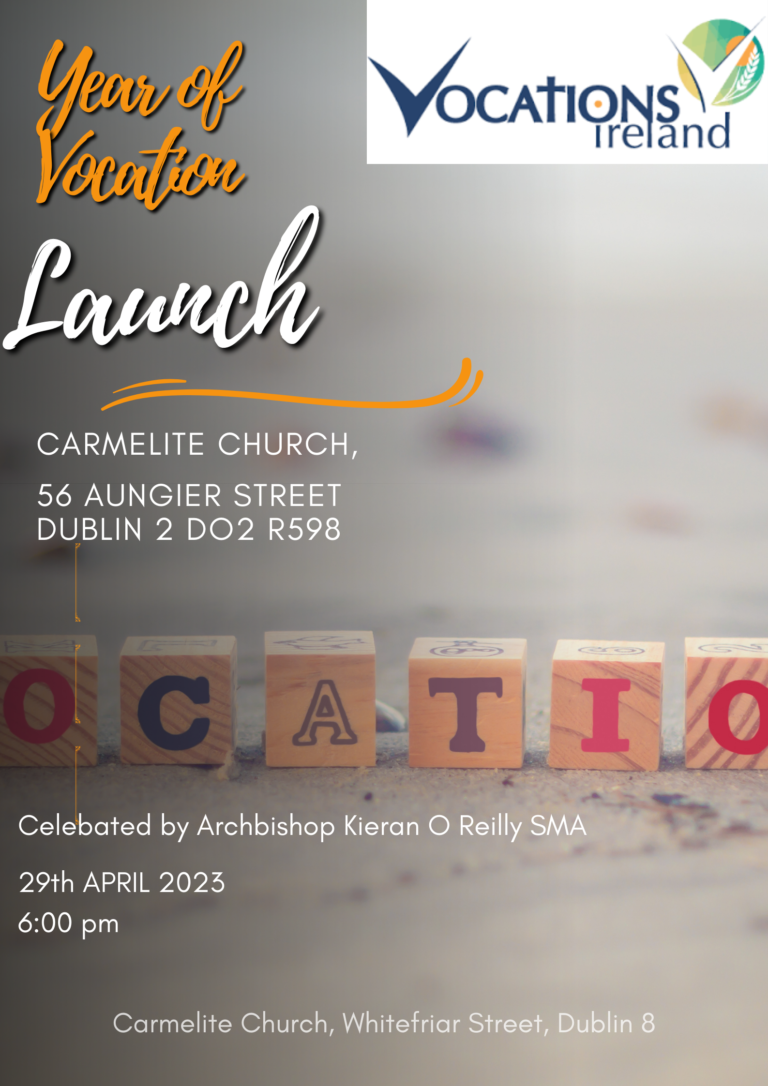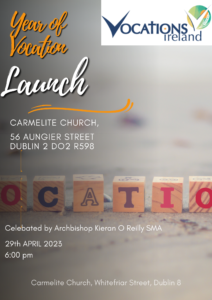 Dublin, Ireland – Vocations Ireland is pleased to announce the start of the Year of Vocation, a year-long celebration of vocation in Ireland. The launch will be marked with a special Mass on Saturday, 29th April, at 6pm in the Carmelite Church, Whitefriar Street, Dublin, celebrated by Archbishop Kieran O'Reilly.
The Year of Vocation will focus on all vocations – to religious life, priesthood, married life, and single life – and aims to promote a culture of vocation in Ireland. As the year progresses, Vocations Ireland will model a synodal approach.
After the Mass, all attendees are invited to the Church hall to meet each other and enjoy light refreshments. Vocations Ireland is also inviting various youth groups and cultural groups to participate in music, prayers, and readings during the Mass. Coordinators and chaplains for these groups are encouraged to contact Margaret Cartwright at vocations@amri.ie to register their interest.
Throughout the year, there will be a wide range of events aimed at highlighting the various vocations in the Church, including discussions, videos, conversations in-person and by zoom, information days, pilgrimages, fun days, and "Come and See" events. A calendar of these events will be created and located on the Vocations Ireland website, and events will be promoted via all social media platforms.
"We are excited to launch the Year of Vocation in Ireland and promote a culture of vocation," said Margaret Cartwright, spokesperson for Vocations Ireland. "We invite everyone to join us at the special Mass and to spread the word about the various events happening throughout the year."
For more information about the Year of Vocation and the events, please visit www.vocationsireland.com.
Contact: Margaret Cartwright
Email: vocations@amri.ie
Phone: +353 1 878 8154