The AMRI Leaders Conference and AGM 2023 will be held on September 27 & 28 in the Tullamore Court Hotel. The keynote speaker will be Sr Lynn Levo CSJ.
"Regenerating the Soil of Our Lives – Embracing and Accompanying Change"
The keynote speaker and facilitator is Sr Lynn M. Levo, CSJ, Ph.D. She says: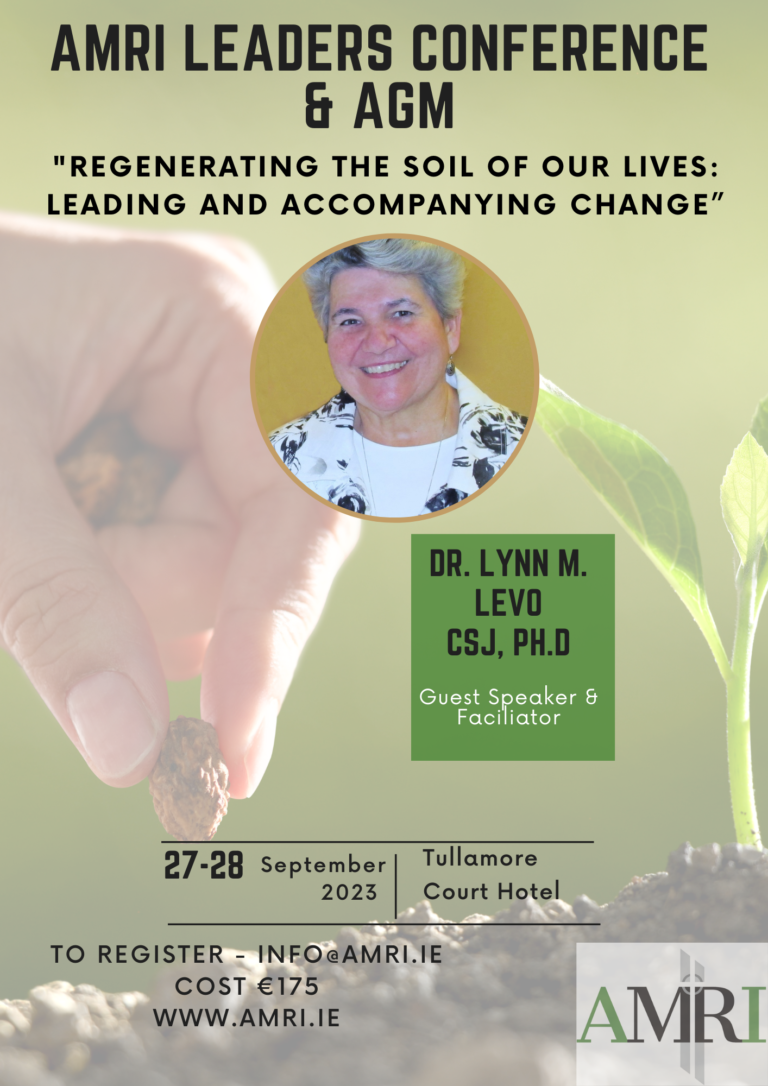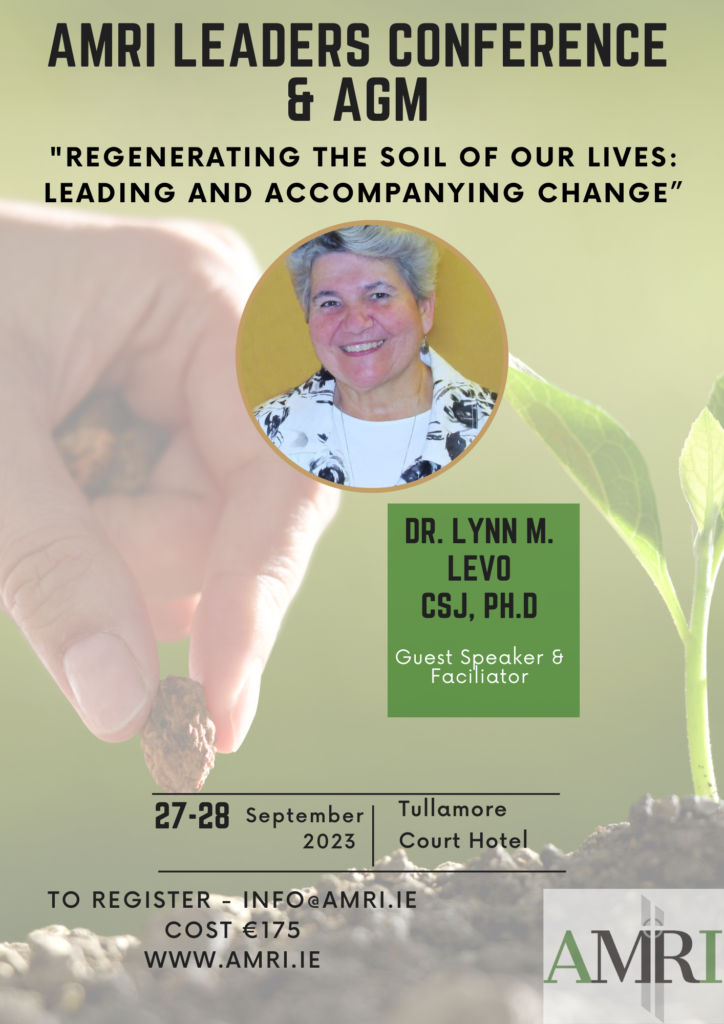 "Change is inevitable, unavoidable and constant and you as leaders have a choice about how to respond.  Embracing change – not digging in, denying or resisting change – offers an opportunity to move beyond old patterns of seeing and acting, shifting how you think, know and act together with your members.
At the conference, we will explore creating a culture/climate receptive to change, effectively leading change and accompanying members as they cope with personal and communal changes with a renewed sense of purpose and hope."
This year's conference will continue the conversation from last year and address the question: How to be a leader of change? It will explore the themes of hope, transformation, grief and self-care. The conference is for leaders and their leadership teams.

Lynn M. Levo, CSJ, Ph.D. is a Sister of St. Joseph of Carondelet and a licensed psychologist, lecturer and consultant. She received her doctorate from the University of New York at Albany, completing her clinical training at The University of Kansas School of Medicine. Sister Lynn consults with religious congregations of women and men, dioceses and health systems on mutuality, transitions and stress, anger, managing conflict, aging and healthy personal, sexual and spiritual development across the life span.
Practical Information 
The AMRI Leaders Conference and AGM will be held in the Tullamore Court Hotel on September 27 & 28. This two-day event is designed for leadership teams. You'll have the opportunity to network with other leaders, learn from each other, and discover new strategies and best practices for leading positive change in your communities. The cost is €175 per person. Book your team in now.
If you have any enquires or need any help email info@amri.ie
We have negotiated a special rate for the conference of €120 B&B. Please book your accommodation directly with the hotel. Tel: 057 9346666.